Kaori wrote:

Falions wrote:Do you not do any painting or at least panel lining to your Gunpla at all?

Nope on either, Painting is for the pro's, and I'm no pro, that's why I use markers, and even then its rare that I use them, plus paint and I don't get along, can't stand the smell or the mess they leave, Plus I'm not so crazy about super details like on the RG or MG, they look distracting, I'm something of a minimalist, I don't like adding unnecesaary decals more than necessary, I just place the spare stickers on other things.
I dunno, I picked this hobby up only half a year ago and I've had great success with just a basic paintbrush and Tamiya/Mr. Hobby paints. If you ever decide to start painting, though, I can't stress this enough: buy a primer. I did some details on a couple kits without it, and the paint did not distribute or stick nearly as well as it did compared to when I applied primer. I never really add decals either, I just do some details on kits that don't have stickers for them. For example, I just recently touched up an old Evangelion kit and painted the spine + waist.
Here's an old picture of the waist (which I also did some panel lining on with a Gundam marker):
Compared to my touch-up: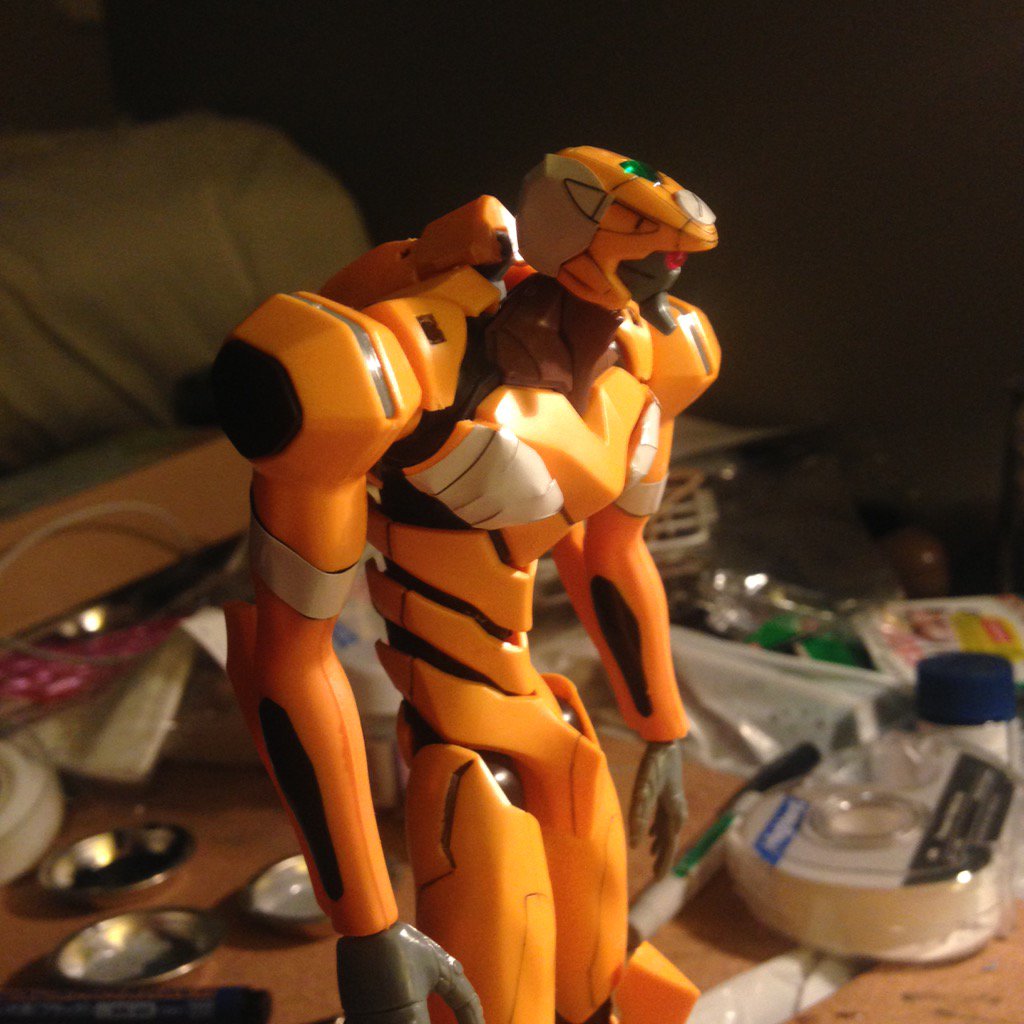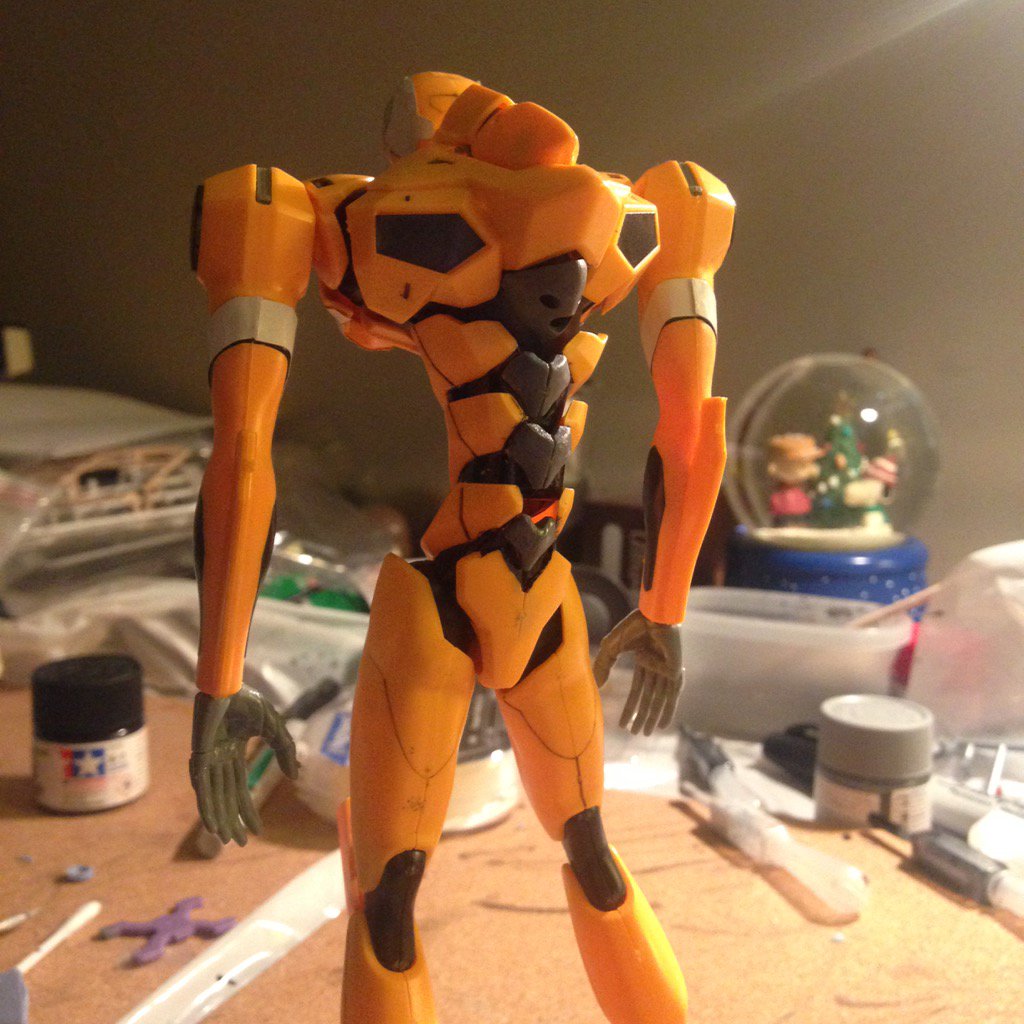 Which, albeit a bit sloppy, makes it look leagues more accurate to the anime.
Here's a picture from someone else's blog online to show you what this kit looks like without anything done to it after the initial build:
The point I'm trying to make is that sometimes a bit more effort is required for a closer match, professional or not. I certainly still consider myself a beginner, but don't be scared of the paintbrush. I don't build Gundams, and these are really the only kits I've painted. Mostly the other Kotobukiya kits I've bought don't require anything.
Anyway, to each their own. I'm not trying to crucify you for not painting your kits, and I totally understand why you don't (I was the same way for a while)