.hack//Link PSP Famitsu Scores
Posted on: Feb 24 2010 by Dave | Discuss on BBS |
The verdict is in from Famitsu... and //Link for the PSP is about on par with all of the other .hack game ratings they've dished out in the past:

9/8/8/7 (32/40)"The story, which puts a final period at the end of the long saga, is extremely engaging. It's nice how you can experience the story from all the previous games right in here." The battle system isn't perfect, though: "The unison combos are fun, but occur so frequently that you get a bit sick of them." (via 1up.com)

To give some hindsight, .hack//G.U. Vol. 1 //Rebirth scored 8/8/7/7 (30/40) Scans of .hack//Link's PSP front and back cover and the .hack//Link Quarantine Pack are below (still waiting on the official score scans)!


Source: Dothackers BBS
.hack//Link PSP Out March 4th In Japan!
Posted on: Feb 21 2010 by Dave | Discuss on BBS |
A year and change after the announcement of a new .hack game in development, Japanese .hack fans will be able to play .hack//Link for the Sony Playstation Portable in a little under two weeks from the date of this post. In addition to the normal edition of the game, there will also be a special .hack//Link Quarantine Pack released in Japan, priced at ¥10,479, which comes with the .hack//historical Disc DVD, a Blu-ray disc entitled .hack//re-birth, and two artbooks entitled Epitaph: Old Testament and Epitaph: New Testament. The original soundtrack for //Link PSP will complement the release date of the game, available for Japanese fans on March 3rd.

.hack//Link for the PSP is just the tip of the iceberg for this next and final iteration of .hack; a manga, anime and other media have also been announced -- in case you haven't been following all the craziness until now. Head on over to the .hack//Link page for more info about the ".hack//Link Project."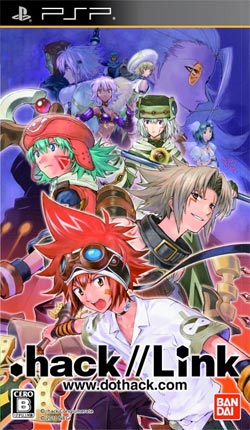 Dothackers @ Facebook!
Posted on: Jan 31 2010 by Dave | Discuss on BBS |
Finally, dothackers has given in to the almighty Facebook! Become a fan of the official dothackers.net Facebook page and receive one free pancake shaped as Kite via mail!

.hack//Link PSP Official Box Art
Posted on: Jan 25 2010 by Dave | Discuss on BBS |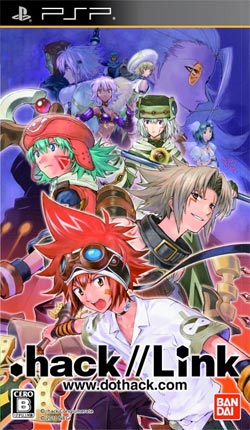 The official .hack//Link PSP box art for the Japanese release has been revealed! .hack//Link for the Playstation Portable is scheduled to hit store shelves in Japan on March 4th - no U.S. date has been announced, but you can bet on it making its way here very soon (and hopefully for you European .hack fans as well, despite being shunned by .hack//G.U.).


.hack//Link Tidbits
Posted on: Jan 11 2010 by Dave | Discuss on BBS |
Whether you choose to believe it our not, .hack is coming to an end. In the latest Famitsu scans, CC2 president Matsuyama confirms any lingering what ifs: "...in no uncertain terms that while some anime, manga, etc. will continue for about a year, after that, .hack will end. This is the third and final "season" of .hack."

Matsuyama goes on to state that "Link breaks the trend of having Cubia or the 8 Phases as the final boss, but that the final boss in Link will be the most powerful in the history of .hack. Calling this the conclusion of .hack isn't just hyperbole, you fight with parts that have been avoided until now. Everyone will be surprised by it." (Via Kuukai on dothackers bbs)

.hack//Link is scheduled to release on the PSP March 4th, 2010 in Japan. No U.S. release date has been announced.