APRIL FOOLS: .hack//VR MMORPG Announced for Project Morpheus
Posted on 01 Apr 2014 by Dave
Finally, after years of anticipation and dreams we're getting what we want! We have been told by credible sources CyberConnect2 is set to announce that they are going to have a launch title ready for Sony's Project Morpheus. The unannounced MMORPG will be based entirely on .hack and will use the VR capabilities to make it fully imersive. Dothackers was also told Oculus Rift was in contention, but the Facebook deal had made them side with Sony's VR headset.
CC2 President Hiroshi Matsuyama exclaimed:
"Project Morpheus has the capabilities to make .hack fans dreams come true, even potential side affects such as year-long comas may happen."

He goes on to explain the features:

"Project Morpheus features a head mounted display with 1080p resolution and a 90 degree field of view. Accelerometer and gyroscope sensors built into the head mounted unit as well as PlayStation Camera accurately tracks head orientation and movement, so as your head rotates, the image of the virtual world rotates intuitively in real-time. Project Morpheus also features our new 3D audio technology that re-creates stereoscopic sounds in all directions and changes in real-time depending on your head orientation."
Source:
http://blog.us.playstation.com/2014/03/18/introducing-project-morpheus/
APRIL FOOLS: .hack//LOVE THE WORLD J-Drama Series Set to Debut in September!
Posted on 31 Mar 2014 by Dave
Leaked screenshots of May's Famitsu cover reveals a cosplay look-a-like Haseo, which could be a teaser for the newly rumored .hack//LOVE THE WORLD live action J-Drama series. Six episodes have been initially created for the series set to debut in September on TV Tokyo. It is unknown if other .hack characters will be re-occurring or the plot of the series.
CC2 President Hiroshi Matsuyama did tease us with this: "Ever wanted to know what happened to Tsukasa and Subaru after the end of .hack//SIGN? Atoli and Haseo? Stay tuned...."
Pictured below: Famitsu Weekly leaked cover and J-Drama Actor for Haseo (unnamed). More details will be announced on CC2's official website on April 1st.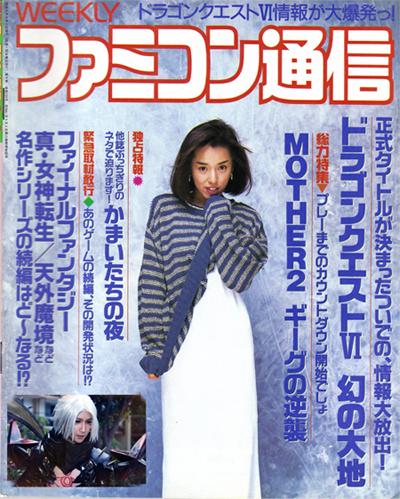 May 2014 Famitsu Weekly
Haseo's J-Drama Actor
ACen 2014 Panel Date and Time Set!
Posted on 17 Mar 2014 by Dave
Praise Aura, we're back at Anime Central 2014! Come join the largest .hack fan gathering in the United States! If you cosplay as your favorite .hack character you are GUARANTEED* to win free .hack swag.
*If you dress up as a Grunty you win my car.

Welcome to "The World" - All About .hack!
Friday, May 16th @ 6:15-7:15 PM in Panel Room 11 (DESCC)

Migrating 10+ years of .hack//NEWS!
Posted on 14 Mar 2014 by Dave
We've been running the same news content management system for 10 years (crazy) and unfortunately this version stopped being supported.
I'm going to attempt to try and migrate all the data over (don't worry it's saved), but if that doesn't work I will set up an archive page. We will not be data drained!
For now, enjoy the new features and this picture of a Grunty cake... and pray to Aura we get some actual .hack news to post.
.hack//Quantum now on Netflix!
Posted on 14 Oct 2013 by David
If you haven't yet seen .hack's latest animated series that, thankfully, made its way to the states, boot up Netflix and all three episodes
.hack//Quantum
are available to view! With the recent acquisition of older .hack anime from FUNimation, maybe this is a good //SIGN of things to come on Netflix!
<< Previous 1 2 3 4 5 6 Next >>